ATLANTIC RECEIVES HOUSING REHABILITATION PROJECT MONEY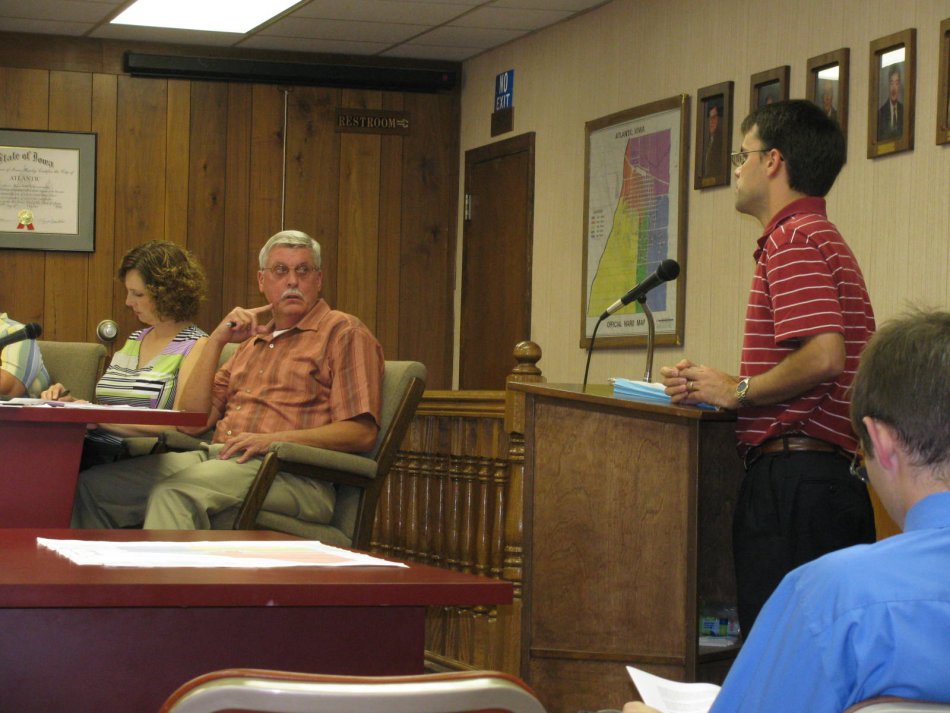 (Atlantic) The Atlantic City Council voted to authorize Atlantic Mayor Dave Jones to sign a Community Development Block Grant Wednesday night. The city was awarded a large sum of money to conduct a housing rehabilitation project.
"The city has been awarded a $484,000 CDBG Grant to rehabilitate 13-housing units," stated Jeremy Middents with the Southwest Iowa Planning Council. "The target area is 6th Street to 10 Street all the way across the city."
"Middents says we are giving priority to those homeowners that group together with their block or neighborhood to improve the whole block instead of individual houses."
In order to receive the grant, the Mayor must sign the CDBG contract with the Iowa Department of Economic Development and a General Administration contract between the City and SWIPCO. The city must adopt certain required policies and abide by certain rules and laws during the performance of the CDBG project. The city must also adopt and Administrative Plan that will govern the administration of the Owner Occupied Rehabilitation Program in Atlantic.
Tom Robinson
August 4, 2011