DNR EDUCATION TRAILER ON DISPLAY AT THE CASS COUNTY FAIR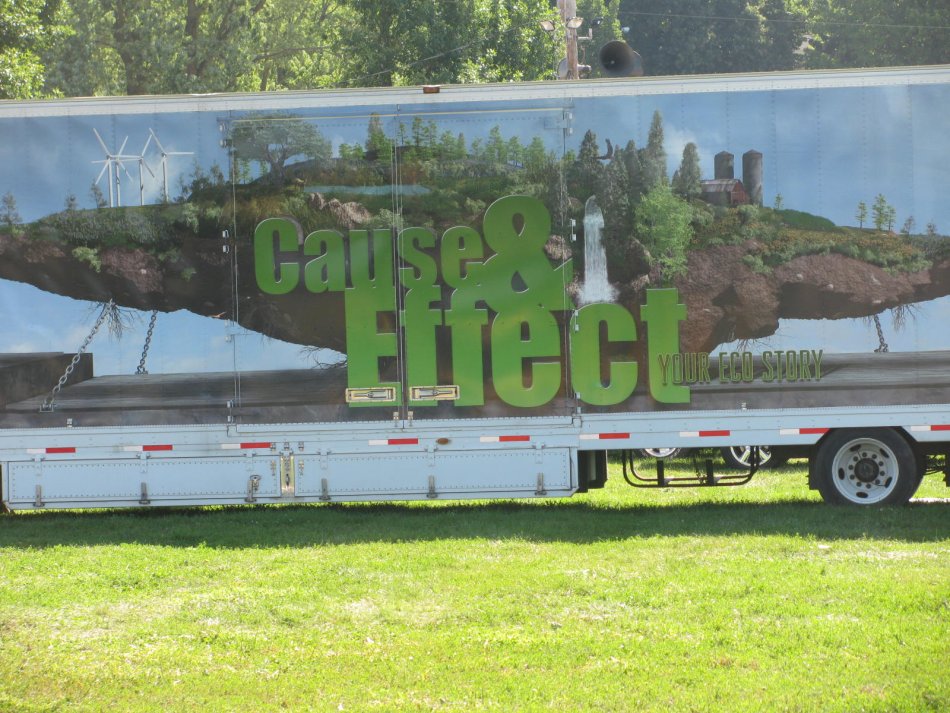 (Atlantic) An X-Box that remains plugged in even when not being used costs an extra $134.00 to your electric bill each year. This is just one of the conservation tips you can pickup if you visit the Iowa Department of Natural Resources Education Trailer at the Cass County Fair this week. Inside the trailer you will probably find Brandi Hansen, Assistant Manager at the Cass County Landfill.
"We have some new interactive displays and video screens. They can play games and receive information," stated Hansen. "It is all about conserving energy and making sure that we reduce what we put into the landfill. That is our goal to reduce our waste."
"It is like a mock home with displays showing you how you can save energy."
For instance; 75-percent of all the household water used comes from the bathroom, and it can take up to 70-gallons of water just to take a bath.
It also shows how little power it takes to run LED lights which can last up to 60,000 hours, compared to 1200-hours for the conventional light bulbs.
The Cass County Fair runs through Friday.
Tom Robinson
August 2, 2011