WORLD'S LARGEST BICYCLE ALMOST COMPLETE IN LEWIS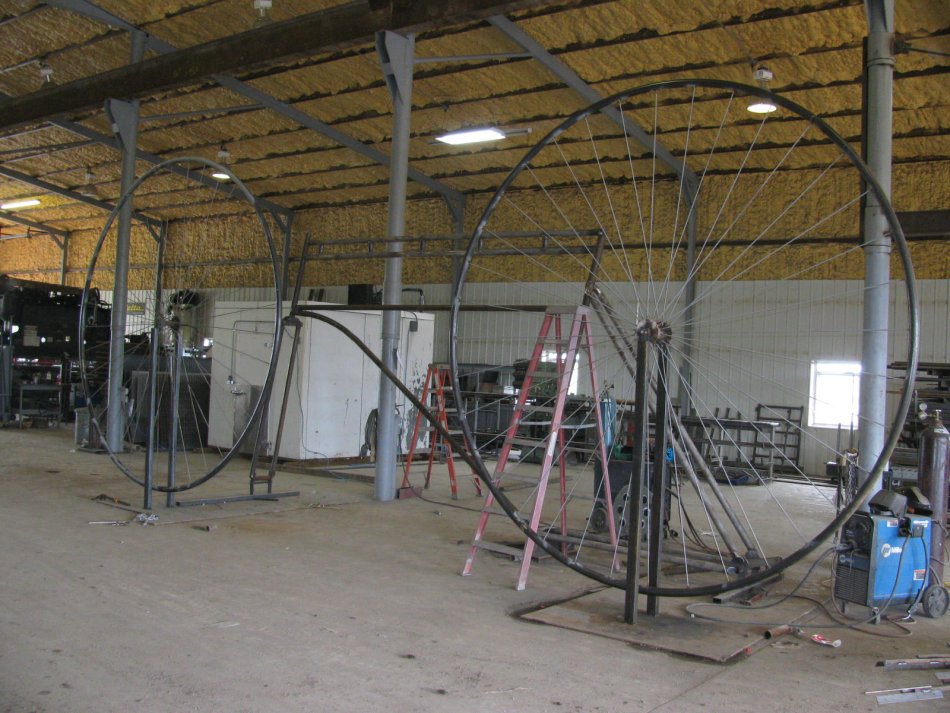 (Lewis) A bike that is believed to be the world's largest is nearing completion at Weirich Welding Plus in Lewis.

Weirich Welding Plus owner Duane Weirich says the bike that he will be putting the finishing touches on this weekend has drawn a lot of attention from people all over the United States. He can't remember an event in the past that has created this much excitement in Lewis. People from as far away as Florida have stopped by Lewis to see if what they had been hearing about was in fact real. Many others around the country have e-mailed Weirich about the project.
By the time the painting is finished, nearly 30 hours of work will have gone into the 18 foot tall and 32 foot long structure. The plan is to have the bike completely put together by Friday afternoon and then paint the bike on Saturday.
So what happens to the bike after Ragbrai goes through on Sunday? Weirich says that Ripley's Believe it or Not has expressed interested in buying the bike.