RAGBRAI TWO DAYS AWAY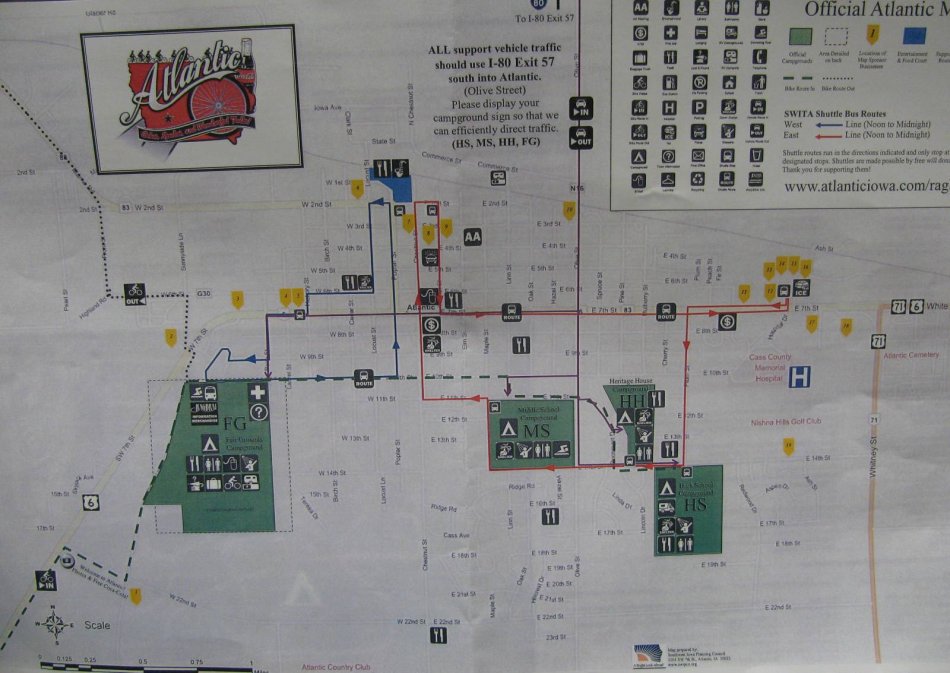 (Atlantic) The Des Moines Registers Great Bicycle Ride Across Iowa begins Sunday morning. The first leg of the ride is 78-miles and it begins in Glenwood and ends with an overnight stay in Atlantic. RAGBRAI Officials are asking motorists to be very careful while traveling in Atlantic all day Sunday and Monday morning.
"Just the shear volume of people is a factor we must be thinking about," stated Ed Kail, Chair of the Safety Committee in Atlantic. "We need local residents to become more watchful for people that may do the unexpected on a bicycle because they are going to be all over town."
There will be a few roads closed in Atlantic Sunday morning to keep citizens and riders as safe as possible. Both 22nd Street and 29th Street will be closed to westbound traffic at their intersections with Sunnyside Lane and Willow Street.
Sunnyside Lane from 22nd Street to 10th Street will be open only to RAGBRAI riders and persons living on Sunnyside Lane in that area.
Also, keep in mind support vehicles will enter the city from Interstate 80 Exist 57 which is on Olive Street and be directed to their campgrounds from 7th and Olive.
On Monday, riders will be taking the Elk Horn road as they head to Carroll.