FUNDING NEEDED FOR PHASE TWO OF WALNUT SPLASH PAD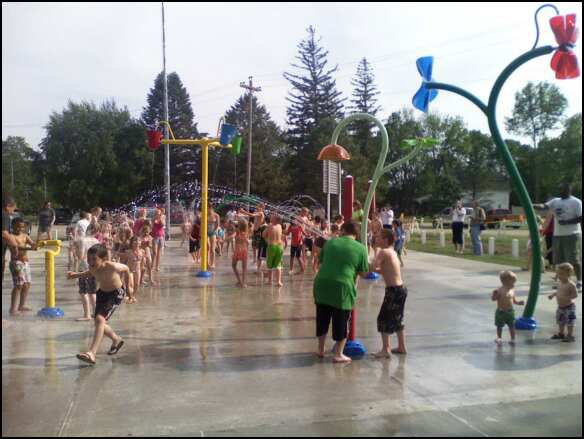 (WALNUT) The city of Walnut is still raising funds for phase two of their new Splash Pad.
"We're selling Cash Splash tickets at City Hall for $20 apiece and every day in August we're drawing for $50, every Saturday we're drawing for $150, and the last day of August we have a drawing for $1,000," said Terri Abel, Walnut City Clerk. "That's a fundraiser to add two water features, we're also going to do some landscaping, benches, and we have a brick project that's going to connect the Splash Pad and the playground. So, we're selling bricks here too."
The Splash Pad is free and open to the public from 10 a.m. to 8 p.m.