AVOCA IOWA VETERANS' MONUMENT DEDICATION MEMORIAL DAY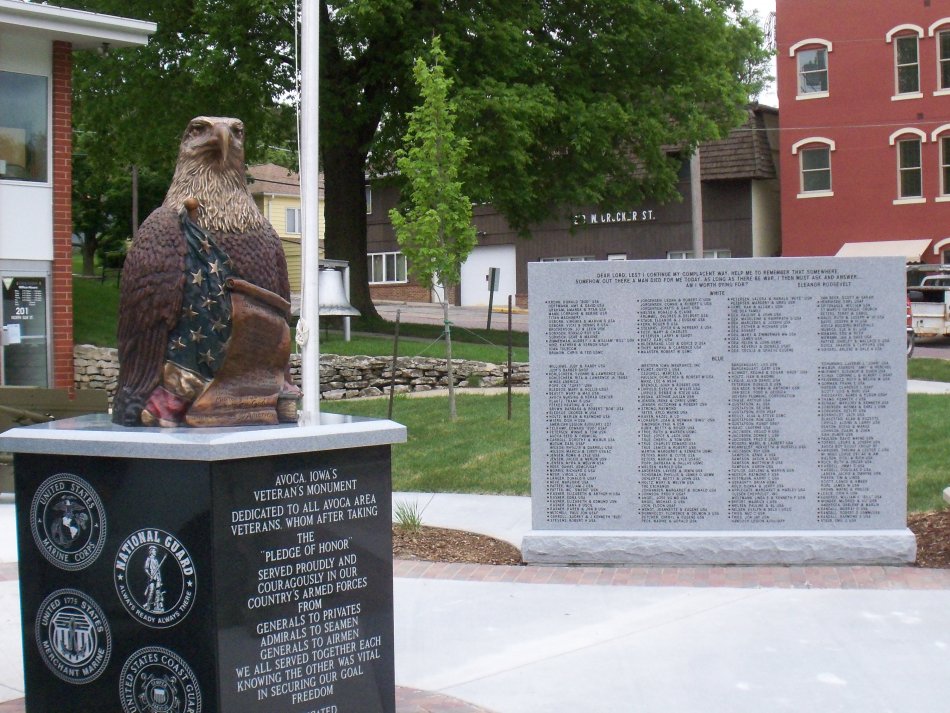 (Avoca) A large crowd is expected for the dedication of the Veterans Monument in Avoca at 2:00 p.m. this afternoon. According to a press release, the monument is a part of the Pottawattamie County Eagle Project, and includes a "Pledge of Honor." Organizers say it is designed to recognize those who have served and those who will serve.
Neola artist Russell Christensen designed and created the bronze eagle sculpture series to serve as veterans' memorials in Avoca and 11 other Pottawattamie County communities in Pottawattamie County.
The Veterans' Plaza dedication ceremony will be held in downtown Avoca next to the courthouse. The ceremony starts at 1:30 p.m. with the USAF Heartland of America Brass Quartet and a community chorus, followed by the dedication. Darlene McMartin, Administrator for Pottawattamie County Veterans Affairs is the guest speaker.