CASSCOUNTY HEALTH SYSTEMS HOSTS GROUNDBREAKING CEREMONY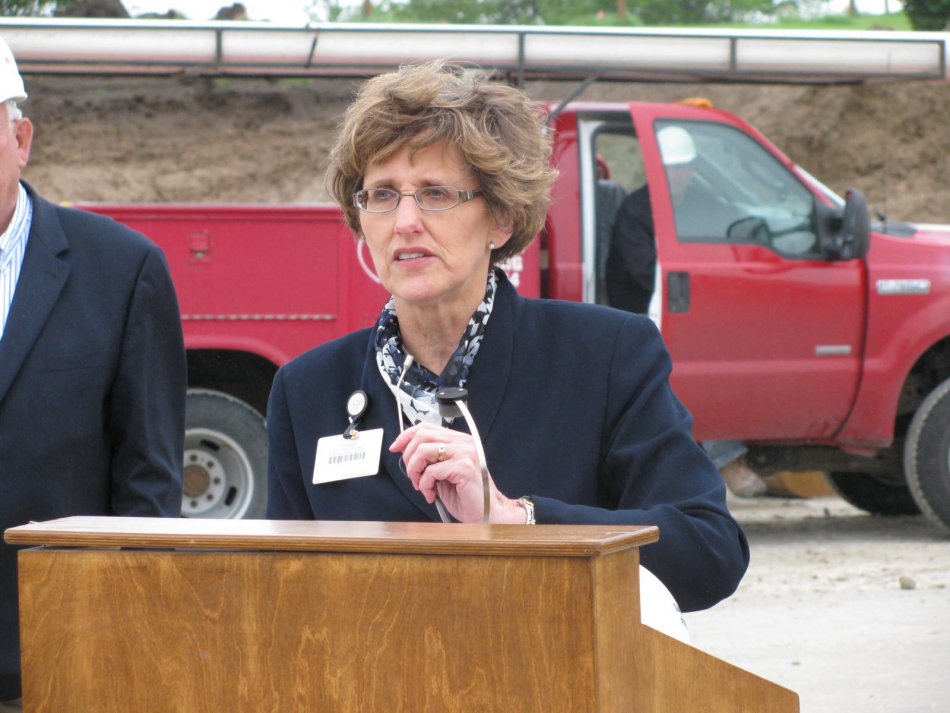 (Atlantic) Cass County Memorial Hospital Officials hosted a groundbreaking celebration Wednesday afternoon for the Cass County Health Systems 23.5-million dollar renovation and expansion project. Hospital Administrator Pat Markham says the project has been in the planning stage for over five years.
"All the while we were doing this planning, first and foremost we in mind the needs of this community and how we could best service our community and their future needs," stated Markham. "We want to be here for future generations and provide the best possible care of for Southwest Iowa and Cass County."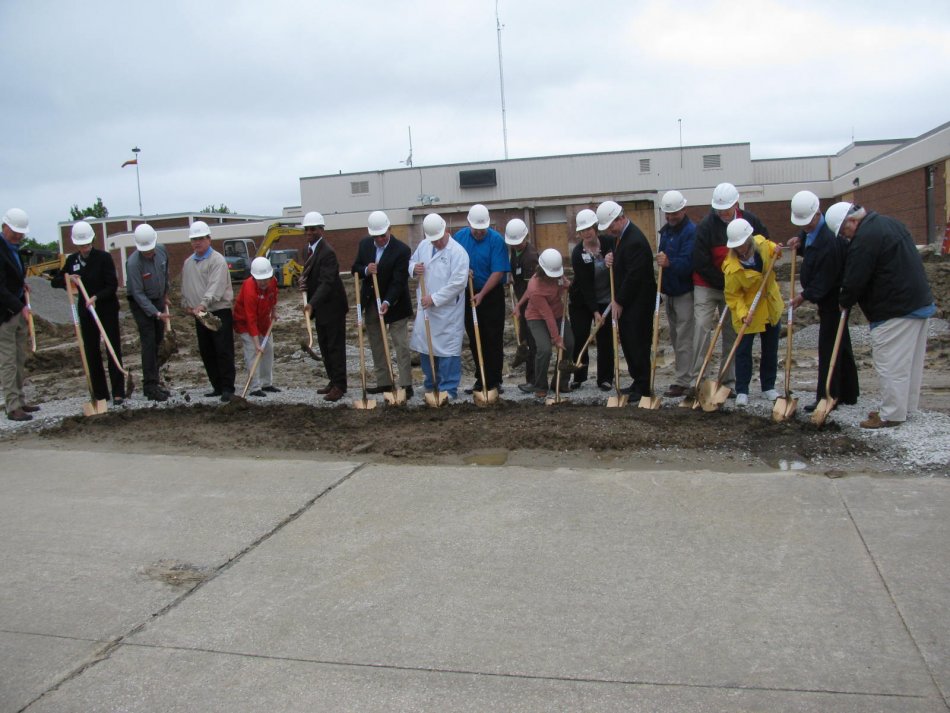 Markham says during the planning stage hospital officials looked at health trends regionally, nationally, and in Cass County. "What we realized is that there is going to be a continuing demand from outpatient services and less and less demand for inpatient services."
The 30-month construction and renovation project began in March beginning with a 41,530 sq. ft. two-story addition. The project includes a new Emergency Department, Same Day Surgery Department, surgical suites, and inpatient units. Over 23,000 sq ft. of existing space will be remodeled to improve and expand outpatient services. The final stage will be the demolition of 29,000 sq. ft. of the orginal, outdated building.
Tom Robinson