SEARCH CONTINUES FOR MISSING CARROLL COUNTY WOMAN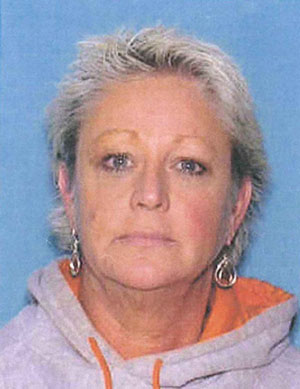 (Carroll) The search continues for the missing Carroll woman.
Law Enforcement including the Iowa Department of Criminal Investigation are searching for 50-year-old Dawn Allen, last seen at around 8:30 p.m., Wednesday, May 7.
Police say they have found no evidence of foul play at her home or in her car found in the Piranha Club parking lot on Thursday morning, May 5. The vehicle had been parked there after employee's and staff left Wednesday night. Allen, a longtime employee at Subway, did not show up for work Thursday morning.
Authorities are asking anyone with information to contact authorities. Allen is described as 5-feet-two-inches tall and weighs about 140 pounds, blue eyes, and short blonde spiked hair.
Tom Robinson