TICKETS TO GO ON SALE FOR 2ND ANNUAL CORD MCCOY PBR CHALLENGE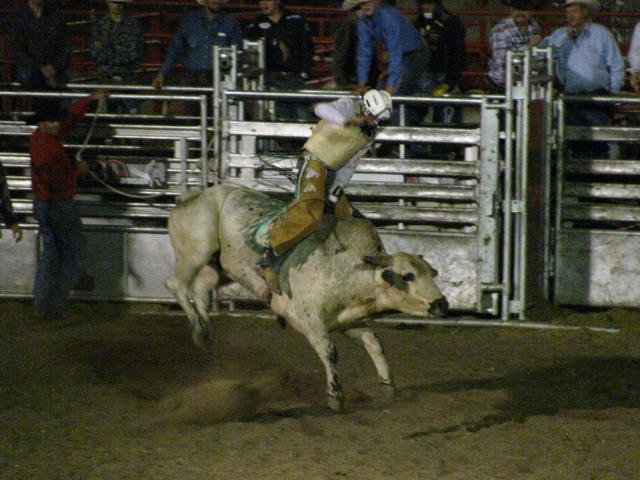 (ATLANTIC) Tickets for the 2nd Annual Cord McCoy PBR Challenge go on sale May 16th.
The June 24th event is brought to you by PBR world finalist and two-time Amazing Race star Cord McCoy of Tupelo, Oklahoma.
"Cord is really excited to put on a great show," said Logan Weirich, Event Coordinator. "He had a really good time last year and looks forward to coming to Atlantic again."
Weirich says this year the Cord McCoy PBR Challenge will again showcase some of the most promising and rising stars of the PBR, riding alongside fan favorites and veterans, as all of the competitor's face-off against the most famous animal athletes in the industry.
"The bulls are going to be brought to you by Double S Bull Co.; they've won multiple awards all over the Midwest, some of the best bulls in the country," said Weirich. "Also, our entertainment, we're going to have a band, Clutterbilly, and we're having a dance along with that and we'll also have a mechanical bull for the children and adults to have a little entertainment on as well."
The event is set to begin at 8:00 p.m. at the Cass County Fairgrounds. Tickets are $15 for adults and $8 for children 12 and under in advance. Tickets at the gate are $20 for adults and $10 for children 12 and under. A limited number of V.I.P tickets are available for $40. Tickets go on sale at 10 a.m. on Monday, May 16th and can be purchased with Visa, MasterCard or Discover by calling the Atlantic Chamber of Commerce at 712-243-3017. The can also be purchased at the Cass County Extension Office, Weirich Welding Plus in Lewis, and R&B Feeds in Atlantic. The proceeds from the event will go towards improving the Cass County Fair.
Mandy Billings