ATLANTIC POLICE OFFICERS OFFER FREE CAMP OUT FOR BOYS AND GIRLS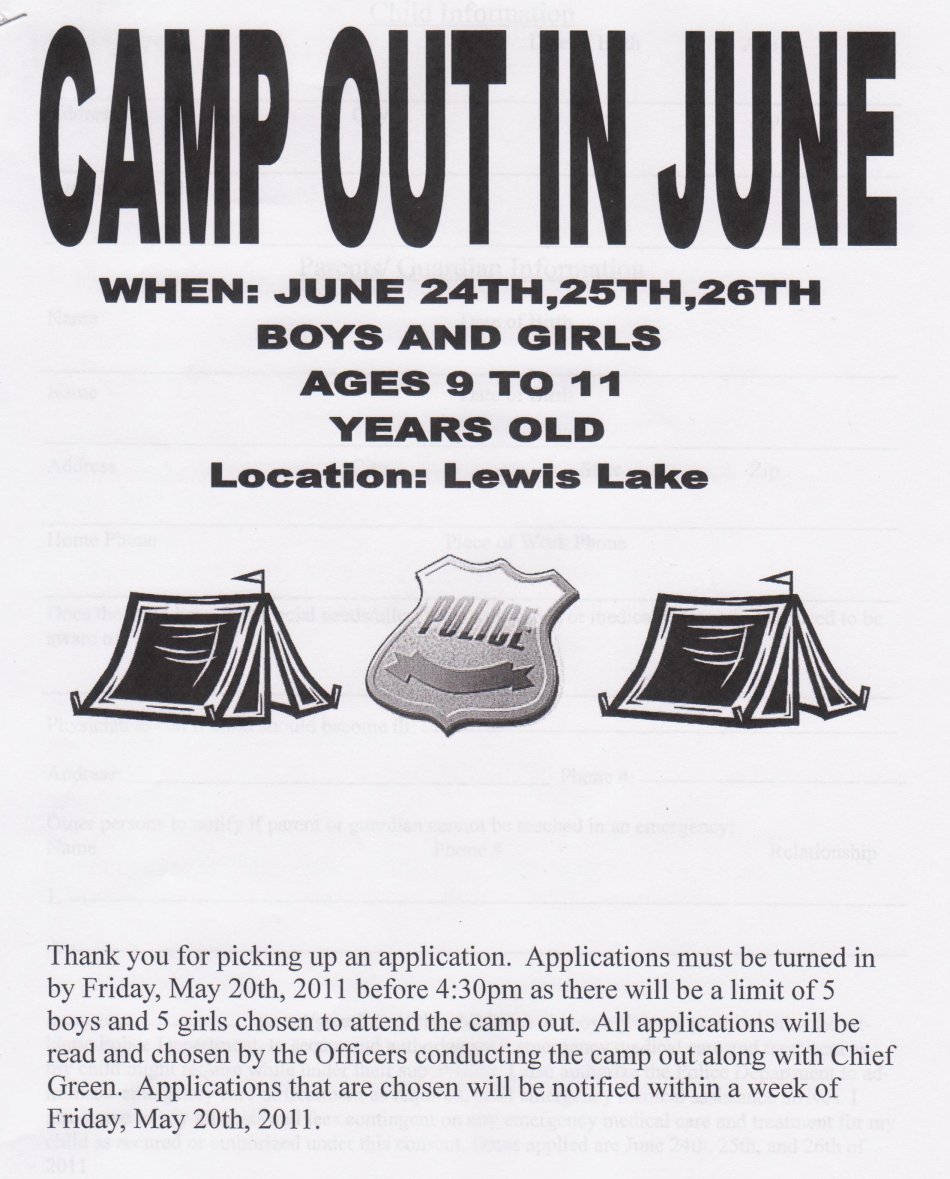 (Lewis) The Atlantic Police Department is inviting boys and girls ages 9-to-11 years old to apply for the Atlantic Police Camp Out in June 24, 25th, and 26th at Lewis Lake. Atlantic Police Officer Cody Eckles is heading the event.
"The basic goal is trying to build a rapport with the young kids and the police department and trying to build a relationship with them," stated Eckles. "We also want to give these kids an opportunity to enjoy camping and fishing and things like that."
Atlantic Police Officers will provide a sleeping bag. Campers will need a Saturday and Sunday outfit, towel, pillow, Jacket, Pants for Hiking and a personal hygiene kit.
Applications must be turned in by Friday, May 20, 2011 before 4:40 p.m. and there will be a limit of five boys and five girls chosen to attend the camp out. All applications will be read and chosen by the Officers conducting camp along with Atlantic Police Chief Steve Green.
Applications that are chosen will be notified within a week of Friday, May 20, 2011.