SMALLEST COUNTY IN IOWA TO GIVE AWAY $5,000.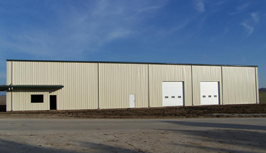 (Corning) The latest Census numbers show Adams County as the smallest county in Iowa. However, community leaders remain big thinkers.
Beth Waddle, Executive Director of the Adams County Economic Development Corporation says they are offering a $5,000 referral award to any person who refers a qualified business to them which results in a contracted client
"We may be the smallest county in Iowa, but we are still very progressive, have a solid labor force, and infrastructure in place to help businesses grow on their own here in Iowa and in Adams County," Stated Waddle.
Full detail, entry form and contest rules can be found on their website at
www.adamscountyiowa.com
with link straight from their home page.