WASTE WATER FEE SCHEDULE PINCHING AT LEAST ONE COMMERCIAL BUSINESS BUDGET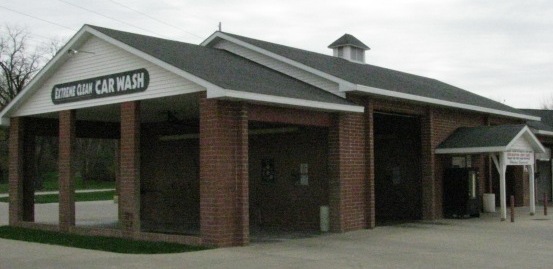 (Atlantic) At least one business is feeling the effects of the increase in wastewater fees. Dick Whetstone and his son own and operate a car wash on the west end of Atlantic. Whetstone says their AMU bill in March of 2010 was $1,625 and in March 2011 their bill was $2,894, an increase of 78-percent. It is 70-percent higher based on their sewer rates.
"So now there is a proposal to increase our water rates also, it's really putting a strain on our business," said Whetstone.

Whetstone says in the last 15-years their property taxes have increased 110%, sales tax has increased up 2%, property insurance increased 30%, natural gas increased 30% or more. Whetstone says that fortunately customer volume has remained the same.
"Our biggest factors are the weather and gas prices," said Whetstone.

He says in 2008 when gas prices went to $4.00 a gallon their volume lost 30%.
"When you spend $100 to fill your tank you say 'Well gee, I don't think I'll wash my car today', and it really puts a squeeze on us," said Whetstone.

Whetstone says they have only raised their rate once in the last 15 years. In 2009 the rate on their most popular car wash went from $6.00 to $8.00.

"So you know, where do we go from here?" said Whetstone. "Do you folks want to pay $10 or $12 for an automatic car wash? I don't think so. I don't want to."

Whetstone says even though the increase seems like a small amount it affects their business significantly. The Council was sympathetic, but admits they have to pay for a new treatment plant.

Tom Robinson