RAGBRAI® ORGANIZING COMMITTEE TO HOST TOWN MEETING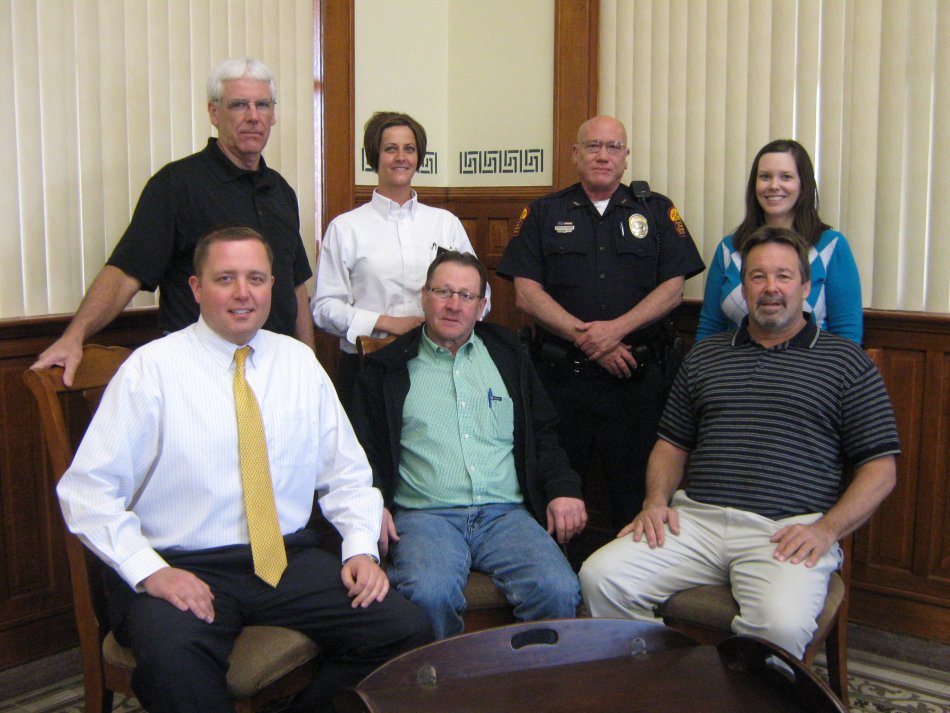 (ATLANTIC) The Atlantic RAGBRAI Organizing Committee will host a "Town Meeting" on Monday, April 25 at 7 p.m. at the Cass County Community Center. The public is invited and encouraged to attend.
Members of the Organizing Committee will be on hand to give a brief presentation that includes a short video presentation about RAGBRAI as well as overall information of concern to most residents.
After the presentation, there will be time for questions from the audience, as well as the opportunity for the public to talk on a one-on-one basis with most members of the RAGBRAI Organizing Committee. RAGBRAI staff will also be on hand for the public meeting.
"RAGBRAI is the oldest, largest and longest bicycle touring event in the world. It is quite simple why that is. The people and towns of Iowa display that Midwestern hospitality that is second to none," said T.J. Juskiewicz , RAGBRAI Director. "I know the RAGBRAI riders are excited to be returning to Atlantic to visit your community and get to meet the wonderful people who live there."
The RAGBRAI Organizing Committee is comprised of the Executive Committee, which includes
Kipp Harris, General Chair
Amy Jordahl, Co-Chair
Leroy Phillips, Co-Chair
Chief Steve Green, Co-Chair
Bob Sweeney, Co-Chair
Chip Hansen, Treasurer
Ann McCurdy, Recording Secretary
The RAGBRAI Organizing Committee also includes committee chair who are as follows:
Beverage Garden & Entertainment, Amy Jordahl
Campgrounds, John Becker and Travis Garrett
Communication, Rob Koppert
Electrical, Junior Hansen and Greg Smith
Food & Vendors, Sheryl Dusenberry and Cathy Larsen
Housing, Julie Anderson and Bev Schelling
Information Center, John & Lisa Krogman and John & Angie Worth
Law Enforcement, Lt. Dave Erickson
Medical, Darci Young and Lavonne Schroetter
Public Safety, Mike Kennon
Publicity & Hospitality, Missy Goergen
Ride Right, Ed Kail
Showers, Sanitation & Recycling, JT Reisdorph
Shuttle Service, Steve Andersen & Kelly Davis
Volunteers, Billie Hoover and Jackie Sampson
Web & Social Media, Ann McCurdy