IOWA EXPERIENCING HIGHER THAN NORMAL TORNADO OUTBREAK THIS SPRING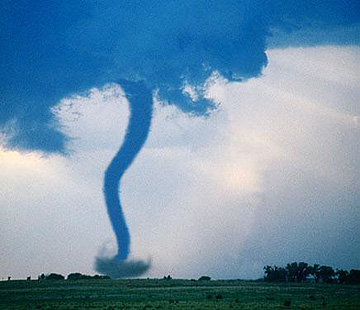 (Johnston) The number of tornadoes in Iowa so far this year is well above normal.
Jeff Johnson, Warning Coordination Meteorologist for the National Weather Service in Des Moines says, "We don't have an exact count yet because we are still tallying up the data, but so far Iowa has had 20 tornadoes between the events on March 22 and April 10. That includes three EF 3 tornadoes and several EF 2 tornadoes."
Johnson says the atmospheric conditions have been just perfect for tornadoes so far this spring. Storm systems have been coming out of the southern Rockies with a low-level pressure system going across Iowa. He says those kinds of atmospheric conditions are primed for tornadoes and that is exactly what occurred on March 22 and April 10.
Tom Robinson