ATLANTIC MAN ESCAPES INJURY IN SINGLE VEHICLE ACCIDENT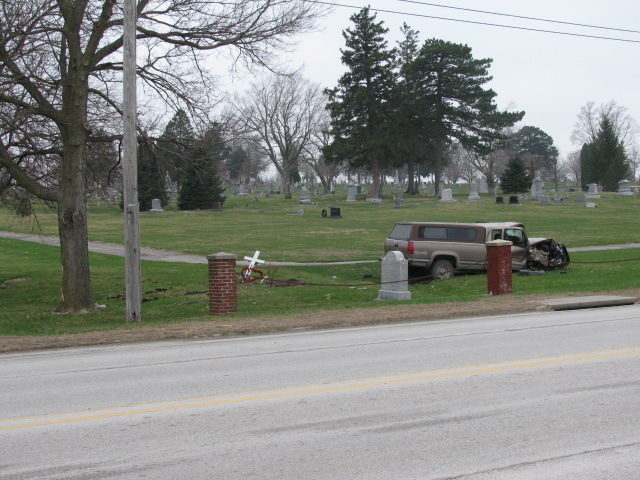 (Atlantic) An Atlantic man walked away from a single-vehicle accident at the east end of the Atlantic Cemetery Friday afternoon.
Atlantic Police say, Donald Prall was westbound on Highway 6 when the pickup he was driving went out of control and crossed the centerline and struck a tree and two gravestones on the east edge of the Catholic Cemetery.
The pickup sustained $12,000 in damage. Prall was cited for failure to maintain control and reduce speed.
Prall was not injured in the accident that occurred at just after 3:00 p.m.