BRANSTAD OUTLINES PLAN FOR STATES MENTAL HEALTH CARE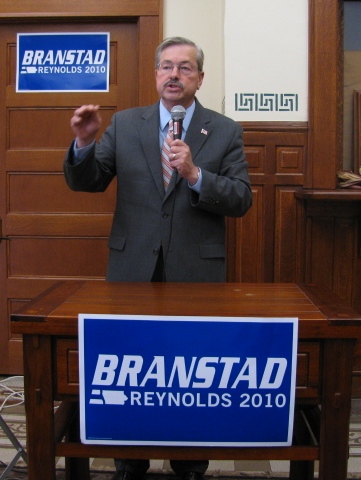 (Des Moines) Governor Terry Branstad briefed reporters today on the direction he would like to see taken about revamping mental health services in the state.
The goal is to establish a statewide system of care that would replace the 99-plans for mental health care that is in the state's 99-counties. Branstad told reporters the system they have in mind would create a balance between availability, affordability, and quality of care. The governor says the current 99-plans are lacking in access to crisis care, a uniform level of investment and differences in levels of care, quality and access.
The administration has established a goal that would eliminate those shortcomings under a statewide system of care while being accountable to the public. The target for development is the next several years.