ATLANTIC CITY COUNCIL APPROVES RAGBRAI ORDINANCE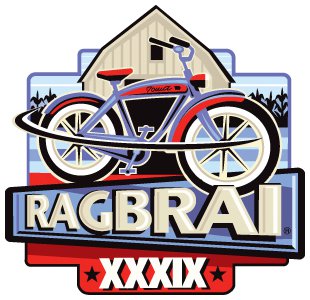 (Atlantic) The planning for RAGBRAI's overnight stay in Atlantic continues to move forward. The city council Wednesday night approved the first reading of a RAGBRAI ordinance that includes the fees associated with the event July 24.
Food permits include; $250.00 for local non-profit, $300.00 for local for-profit; $600.00 for non-profit inside Cass County; and $650.00 for profit outside of Cass County . Non-Food Permit fees: $250.00 local, and $300.00 outside Cass County .
General RAGBRAI Chairman Kipp Harris says the cost to host RAGBRAI is overwhelming. "The total budget to bring these people to town is $125,550.00. This committee just can't go out and get people to hand us $125,550.00, we will be lucky to get $10,000-$15,000 of corporate sponsors," Stated Harris. "So that is where this (fees) money is coming from to take care of this budget."
Harris says, "If everything goes right and we have a good day we could net $26,000.00."
The Des Moines Registers Great Bicycle Ride Across Iowa begins in Glenwood on July 24. Around 15,000 bicycle riders will travel 64-miles to Atlantic for the first overnight stop.
Tom Robinson