NUMBER OF ARSON FIRE HEADLINES ATLANTIC FIRE CHIEF REPORT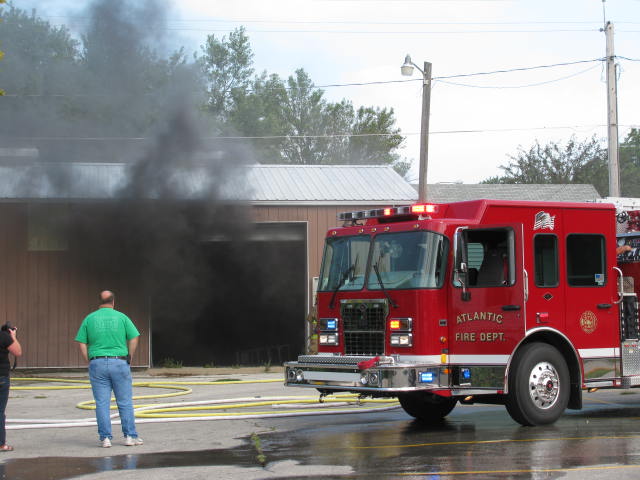 (Atlantic) Atlantic Fire Chief Mark McNees presented the 2010 activities report to the city council Wednesday night. McNees says one item that sticks out is the number of arson fires committed in the city last year.
"We had three arson fires which is highly unusual, especially two that were back-to-back," stated McNees. "I have never filled out two back-to-back arson reports and I hope I don't ever have to do it again."
McNees says the fire department has helped train Atlantic Police Officer Paul Woods as an Arson investigator.
"We know what we are looking for at a fire, but officer Woods can take over on the law enforcement side of it right away. I can question people but it is much better when you have someone who has done the training and can ask the right questions."
The Fire Department responded to 225 calls that McNees labeled as normal. He says the department put out one structural and nine private dwelling fires. The estimated loss was around $300,000. He notes the department is currently at full strength with 35 fire fighters on the force.