THOUSANDS GET BIRDS EYE VIEW OF RAPTOR EAGLE GUARDING NEST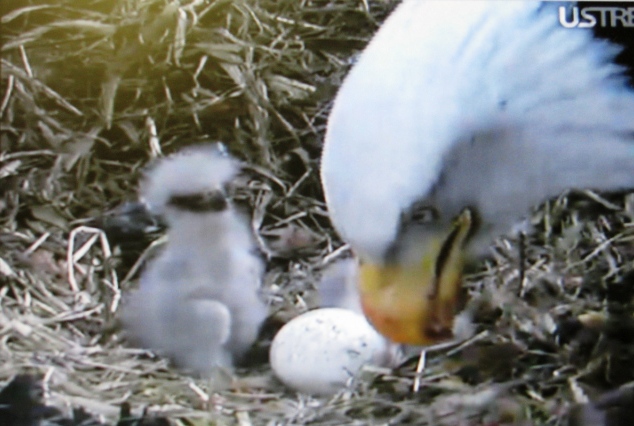 (Decorah) Iowa's new baby Eagles are already internet celebrities.
In one day, two newly hatched Eaglets are getting more attention than most humans do in a lifetime. The live web stream of an Eagles nest in Decorah has had 6.8-million views so far, with more than 100 thousand people watching at a given time. In fact so many online birdwatchers flocked to the Eagles nest video, they crashed the website over the weekend. However, if you missed the hatching of the first two Eaglets, the Raptor Resource Project has put the video recap online as well.
The adult Eagles ignore the extra attention, feeding their hatchlings and waiting for the first cracks in their third egg, expected to hatch in two days.