HEIFER PROJECT PARTICIPANTS HONORED AT ANNUAL BANQUET SUNDAY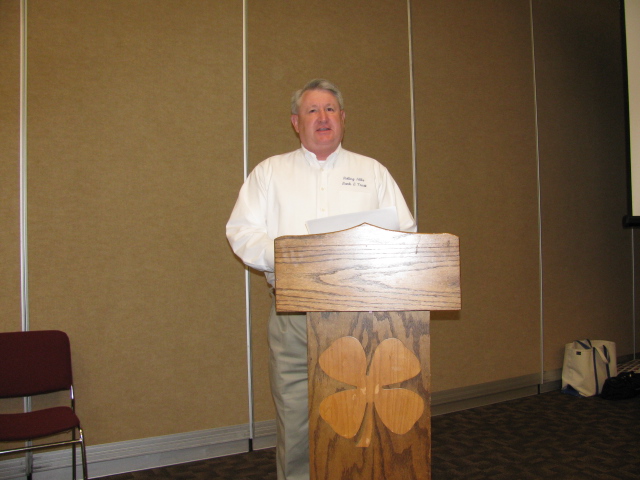 (Atlantic) An Atlantic banker's project to keep cattle in southwest Iowa continues to thrive. "It's called the "Heifer Project" and Chuck Edwards of Rolling Hills Bank started this program in 2001, and today 40-youth have raised close to 200-head of cattle.
Edwards encourages 7th and 8th grade students to apply for the program. Those that do qualify receive five bred heifers and at the end of five years, they pay back five heifers or the equivalent.
Edwards laughed when he told KSOM/KS95 news that the key to the success of the program is money.
"It takes a lot of money to keep an operation. In all honesty, it costs the parents and everybody involved just as much as it costs the bank to start this project."
Edwards said the record price of fat cattle is encouraging but he notes there are some challenges ahead in the cattle industry inlcuding; "Finding pasture in Iowa, high production costs, and negative media attention."
The participants were honored at the annual banquet at the Cass County Community Center Sunday afternoon. Records are a big part of the project and the participants with the best records are rewarded every year with scholarships. This year Chad Obrecht, of Oakland received the top award of $750.00, Garrett Muhlbauer, of Lewis received $500.00, and Melissa Anstey, of Cumberland received $250.00.