ATLANTIC ELEMENTARY LIBRARIES RECEIVE DONATION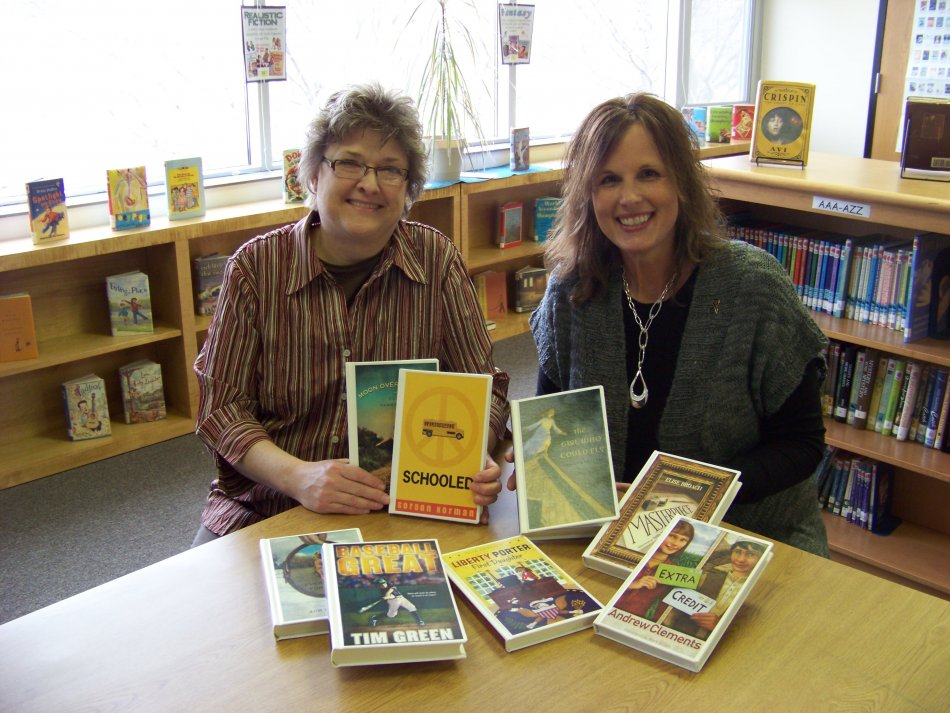 (ATLANTIC) Libraries at Washington and Schuler Elementary Schools recently got a boost from the Trevor Frederickson Memorial Fund. The $1200 donation added 71 heavy-duty bound books to their shelves.

"The books are part of the Iowa Association of School Librarians project to get kids reading good books. Every year, 20-25 books are selected from student recommendations to be part of the list for Iowa Children's Choice Award (3-6) and Goldfinch Award (K-3)," explained Janice Dickerson, elementary librarian. "The Iowa Choice program has been in place since the mid 1980's. The Goldfinch Award is only in it second year. Each March students get to vote for his/her favorite book. The winners are announced in April."

The Trevor Frederickson Memorial Fund supports a variety of projects such as this by hosting an annual golf outing fundraiser. The 3rd Annual T-Fred Memorial Tournament will be held Saturday, August 13, at the Nishna Hills Golf Course in Atlantic. Watch for more information about the tournament and the Fund's activities on KSOM/KS95 or follow the Trevor Frederickson Memorial Fund on Facebook.
Press Release