ADDITIONAL LANE RESTRICTION ON I-80 LANES ADAIR AND CASS COUNTIES BEGIN APRIL 11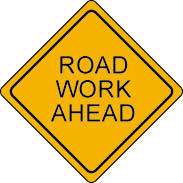 (Creston) Traffic on Interstate 80 in Cass and Adair counties will be restricted to one lane in each direction beginning April 11, according to the Iowa Department of Transportation's Creston construction office.
This set of lane restrictions will be in place between exit 70 (4 miles west of the Adair area) and exit 75 (Adair County Road G-30). Both east- and westbound I-80 will be restricted to one lane. The open lane will have an 11-foot-6-inch lane width restriction. These lane restrictions are expected to be in place until July 20.
This work zone is directly west of another work zone from milepost 63 to 69, where traffic will be shifted into a head-to-head pattern on April 18, weather permitting.
The Iowa DOT reminds motorists to drive with caution, obey posted speed limits and other signs in the work area, and be aware that traffic fines for moving violations are at least double in work zones. As in all work zones, drivers should stay alert, allow ample space between vehicles and wear seat belts.