CCMH REVOVATION PROJECT UNDERWAY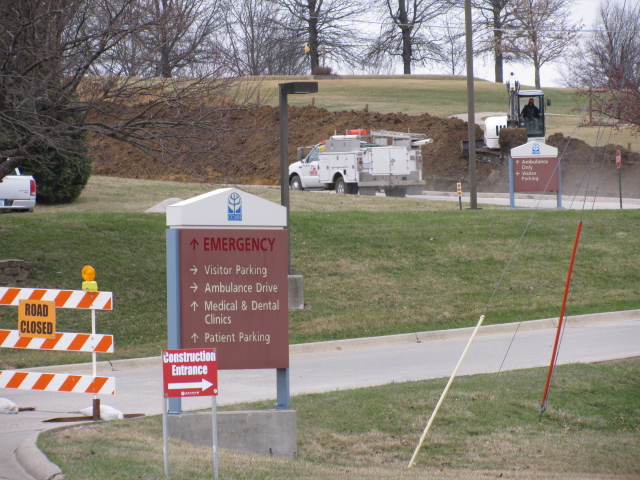 (Atlantic) Construction work began Monday on the expansion and renovation project at Cass County Health System. Workers are constructing the new addition off the east side of the hospital. A construction zone is being established behind the Emergency Department, which will affect access to the ED. Cass County Health Systems Public Relations Director Sarah Nelson says private vehicles should continue to approach the ED from the north, driving past the main entrance and around to the back of the building.
"We want to be sure that right now people know that if you have an emergency health care need you can drive right on through and right up to our emergency entrance just like always," said Nelson.
There will not be any long-term parking, so drivers are asked to relocate their vehicles after getting patients settled in the ED. Due to the construction zone; the Emergency Entrance will only be open for ED patients.
Tom Robinson