IOWA STATE CLIMATOLOGIST KEEPING EYE ON SOUTHERN PLAINS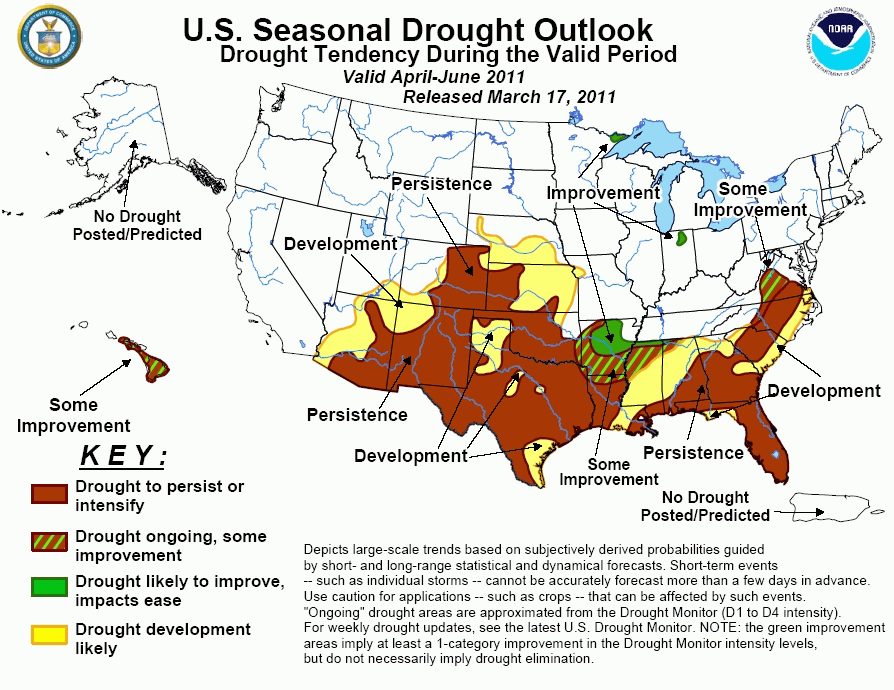 (Des Moines) Iowa State Climatologist Harry Hilaker is keeping an eye on drought conditions that have developed in the southern plains, in particular Texas, Western Oklahoma, Eastern Colorado, and Western Nebraska. Hilaker says even extreme southwest Iowa is on the northeast edge of this dry weather pattern, that he hopes does not get any closer.

"We certainly don't want to see that dry weather pattern get any stronger or advance any further in our direction," stated Hilaker. "We will keep monitoring the situation off to our southwest and hopefully it will stay away from us even though it is not too far from us right at the moment."

Hilaker says usually April into May is a wet period in the southern plain states. If they do not start getting some rains down there soon it is going to be part of a losing battle in that part of the country. Hilaker adds, rainfall amounts tend to drop off in that region in late May and early June when temperatures are still going up.