DOVE HUNTING IN IOWA EXPECTED TO HAVE POSITIVE ECONOMIC IMPACT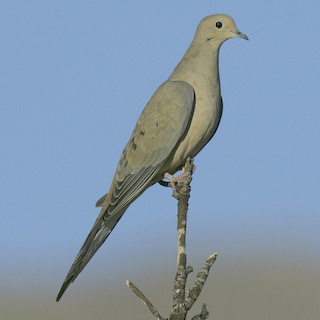 (Lewis) It is estimated that about 20,000 Dove hunters will harvest 300,000 Doves per year in the state of Iowa when the season opens for the first time in the history of the state.
Bryan Hayes, fisheries biologist from the Iowa Department of Natural Resources says this will have an impact on the Iowa economy.
"Those 20,000 hunters will likely contribute $7-million to the Iowa economy," said Hayes. "This will generate around $462,000 in state sales tax revenue and generate 90-jobs.
Iowa Governor Terry Branstad signed the Dove hunting bill into law on Thursday. He says he has been in favor of the Dove hunting season in Iowa since he was first elected to the legislature in 1973. He says Iowans will no longer have to travel out of state and spend their money there to hunt Doves.
Hayes says pending the DNR Commission's approval the season would probably begin in the month of September.