FUGITIVE BEHIND BARS IN MONTGOMERYCOUNTY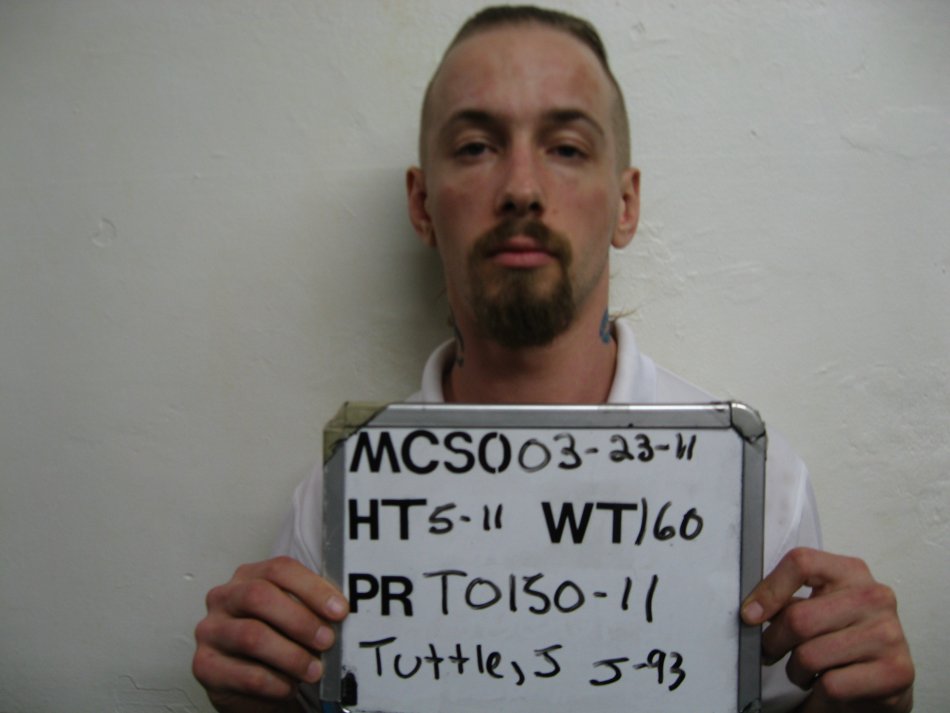 (Red Oak) Red Oak Police arrested a man wanted in at least four counties Wednesday. Police received an anonymous tip in reference to a wanted subject living in Red Oak. The party told police they saw a picture of the subject on the most wanted State of Iowa Sex Offender registry website.
The man identified as 27-year-old Jonathon Richard Tuttle residing in Red Oak had multiple outstanding warrants including failure to register as a sex offender. Officers searched for him in the 400 Block of East Coolbaugh Street where they found Tuttle hiding on a back porch. He was taken into custody, and transported to the Montgomery County Corrections for processing.
Tuttle is charged with a sex offender registry violation and possession of drug paraphernalia in Red Oak, and Jones County. Theft in the 2nd and 3rd degree in Storm Lake, and 5th degree theft in Buena Vista County. He was also wanted by Cherokee Police for eluding, Reckless Driving, speeding, and numerous traffic violations.
Tuttle is being held in the Montgomery County Jail on $25,000 cash bond.
Tom Robinson