CASS COUNTY HEALTH SYSTEMS CONSTRUCTION AFFECTS EMERGENCE DEPARTMENT APPROACH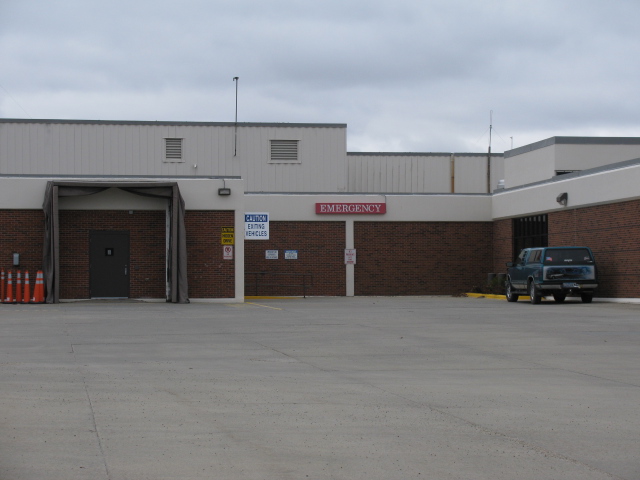 (Atlantic) Work has begun on the expansion and renovation project at Cass County Health System. Cass County Health Systems Public Relations Director Sarah Nelson says the first phase will be building the new addition off the east side of the hospital.
"We are very excited after years of planning for this week and ready to move forward because we know it will be such an asset for healthcare for many years to come in Southwest Iowa," said Nelson.
A construction zone is being established behind the Emergency Department, which will affect access to the ED. Nelson says private vehicles should continue to approach the ED from the north, driving past the main entrance and around to the back of the building. Beginning Monday, March 28, 2011, a safety fence will be built around the construction zone, which includes the ED. The fence will have an opening to allow traffic to drive up to the Emergency Entrance. There will not be any long-term parking, so drivers are asked to relocate their vehicles after getting patients settled in the ED. Due to the construction zone; the Emergency Entrance will only be open for ED patients.
Nelson said, "If you have a health care need drive right on through and right up to the emergency entrance just like always."
Nelson says all other patients and visitors who normally use this entrance, including those registering for surgical procedures, are asked to park outside the fence, and use the East Entrance, which will bring them into the hospital atrium. The East Entrance is located north of the Emergency Entrance on the east side of the building. The East Entrance will be unlocked from 5 am – 7 pm; after 7 pm, ED Admissions staff will unlock the door for people using this entrance using an intercom system.
Nelson says the ambulance drive at the south end of the building will also be closing for a few weeks. During this time, ambulances will also be approaching the ED by driving through the parking lots on the north and east sides of the building.
"We want everyone to be very alert," stated Nelson. "We need people to get to their emergency health care as quickly as possible. And for those going back and forth with vehicles just be alert, there could be an emergency vehicle coming around the corner and we need everyone to get where they are going safely."
Access to the ED will change again in a few weeks as construction progresses. Watch local media and the CCHS website,
www.casshealth.org
, to stay informed.