PAY ATTENTION TO YOUR ADDRESS MARKER THIS SPRING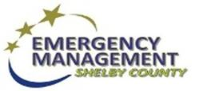 (HARLAN) Shelby County Emergency Management is reminding residents to pay close attention to their address marker as they are cleaning up their yards this spring.
Emergency Management Coordinator Bob Seivert says the address marker should be bright and clearly visible from the road.
"Emergency responders depend on being able to see them clearly from the road in order to arrive at the correct location as quickly as possible," said Seivert.
Seivert says for rural residents, the marker belongs alongside your lane in the fence row. If the fence line is far from the main road, place the marker out of the right of way close enough so that emergency responders can see it. If your rural 911 address marker has been damaged, lost, or is not readable, contact the Shelby County Emergency Management Agency.
"Many of our signs are getting very old, the numbers have faded and fallen off, and they're a fiber glass pole," said Seivert. "The newer ones are a metal pole that will be a little more durable and last a little bit longer, so we really encourage people to exchange their old fiber glass markers for the new ones."
Seivert said there is no cost for replacement address markers.
Mandy Billings