TREVOR FREDERICKSON MEMORIAL FUND CONTRIBUTION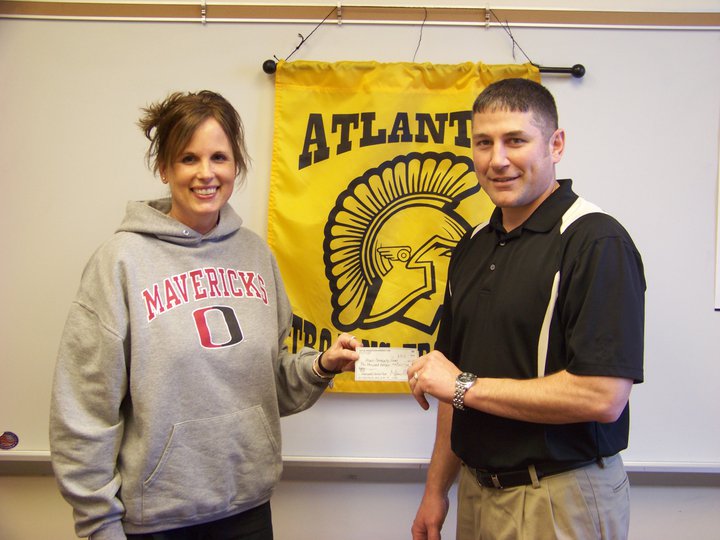 (ATLANTIC) The Trevor Frederickson Memorial Fund recently contributed $1000 to the Atlantic High School Athletic Department. The donation kicks off the school's fundraising efforts to replace the scoreboards at the softball/baseball complex.
"When Josh contacted us, there was no doubt the Trevor Frederickson Memorial Fund wanted to get behind this project. The only question was how much - how much can we donate now, how much can we donate after the next T-Fred Memorial Golf Tournament, and how much could we potentially raise if we organized another fundraiser. This is something Trevor would have been very passionate about," commented Melanie Petty, fund representative.

The Third Annual T-Fred Memorial Golf Tournament will be held Saturday, August 13, at Nishna Hills Golf Course in Atlantic. Proceeds from the event support local scholarships, school and public libraries, the Cass County Fair, the Nishna Valley Family YMCA, the Trevor Frederickson Baseball Clinic held in conjunction with the Atlantic Youth Sports Association, and improvements at the Trevor Frederickson Memorial Field just to name a few. For updates on all the fund's activities, "like" the Trevor Frederickson Memorial Fund on Facebook.
Press Release