CORD McCOY PBR CHALLENGE RETURNS THIS SUMMER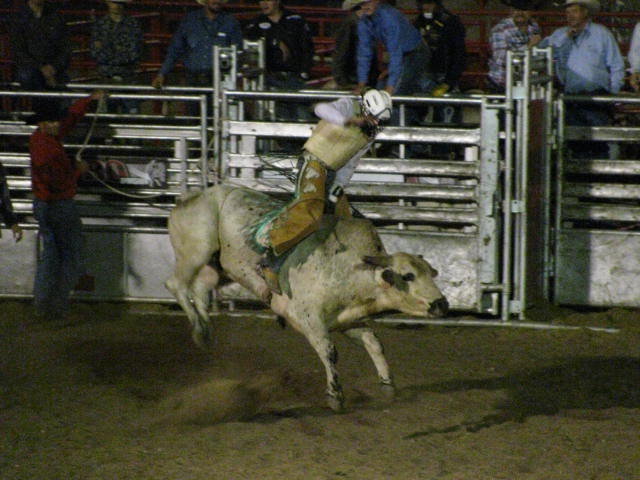 (Atlantic)The 2nd Annual Cord McCoy PBR Challenge is returning to the Cass County Fairgrounds in Atlantic this summer.
This event once again brought to you by PBR world finalist and two-time Amazing Race star Cord McCoy of Tupelo, OK will be held June 24, at 8:00 p.m. This year the Cord McCoy PBR Challenge will again showcase some of the most promising and rising stars of the PBR, riding alongside fan favorites and veterans, as all of the competitor's face-off against the most famous animal athletes in the industry. The event will be jam-packed with action and will again feature PBR great J.W. Hart, a wild cow ride, a mechanical bull, and a dance featuring the band Clutterbilly. And just in case you miss some of the action, we have Real Screen Video's "big screen" for instant replays and for top sponsors advertising. The Cass County Fairboard is seeking sponsors for this event.
The proceeds from the event improve the Cass County Fair, with a goal to maintain Iowa's largest completely free fair, while supporting the youth of the county.

In its first year, the CMPC welcomed 2,000+ spectators that came out to watch a great performance and support the youth of Cass County.
Tickets are $15 for adults and $8.00 for children 12 and under in advance. Tickets at the gate are $20 for adults and $10 for children 12 and under. Tickets go on sale at 10:00 am on Monday, May 16, 2011
For more information about the 2nd Annual Cord McCoy Challenge please contact event coordinators, Logan Weirich at 712-789-2826, Christy Cunningham at 712-249-4718 or Curtis Bierbaum at 712-789-0867.