CHANGES COMING TO COMMUNITY CENTER GARDEN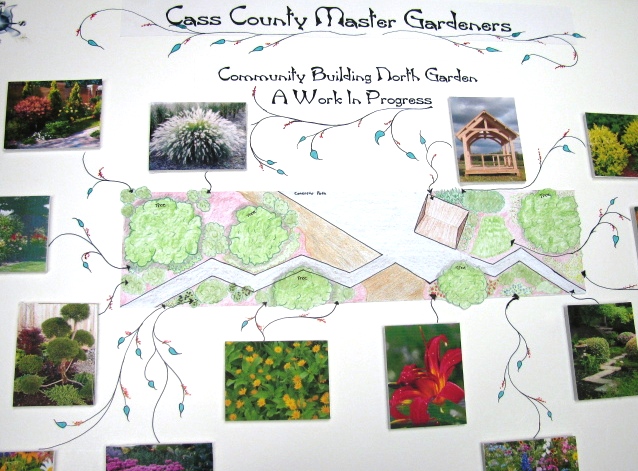 (ATLANTIC) The Discovery Garden north of the Cass County Community Center in Atlantic is getting a facelift.
Kathy Booth, Secretary/Treasurer for the Master Gardeners, said about two years ago she had an idea to formalize the current garden.
"Make it a little more structured and a little more of a permanent garden, more of a community learning garden and a place for respite, for learning, and just for people to be able to gather there," said Booth.
Barb Jorgensen, President of the Master Gardeners, said the garden will feature walkways and a pergola.
"The nice thing about the pergola and everything, not only is this going to be educational and a beautiful thing just to walk through, it's going to be a wonderful backdrop should there be wedding receptions and things out there for photographs and other things, so it's going to kind of tie into the Community Center and the events that they have there," said Jorgensen.
Dave Williams, Vice President of the Master Gardeners, said the funds for the garden come from their annual fundraisers and generous donations.
"One of the other nice donations we just received is from the Atlantic Rotary and we received a check for 6-thousand dollars to help get us further along the way," said Williams. "We do have a really nice plan, we even have the help of an Iowa State student in Landscape Architecture, so we've used a lot of his input as well as a lot of everyone's in the group."
The name of the garden will be changed to Saran's Garden after Saran Robinson who came up with the idea to put in the Discovery Garden several years ago.
Mandy Billings