ATLANTIC LITTLE TAKES ON A NEW NAME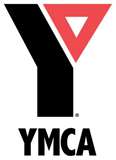 (Atlantic) The Atlantic Little League and the Nishna Valley Family YMCA are forming a partnership. Little League Director Dustin McLaren says this is in an effort to improve services, provide more instruction, and improve protection.
The Atlantic Little League board and the YMCA board feels this is a tremendous win-win situation.
"There is no one that loses and we are thrilled about what it allows us to do, and the "Y" is excited about helping us create a better place for kids," said McLaren.
The partnership wills allow the Atlantic Little League to continue to spend their time and resources teaching the game and improving kids skills.
The Atlantic Little League will be changing its name to the Atlantic Youth Sports Association and it will be responsible for running every aspect of the baseball and softball programs. The Atlantic Youth Sports Association will have the power to spend its resources as it sees fit and will be responsible for organizing teams, coaching, purchasing equipment, concessions, umpiring, and other duties it has always done.
McLaren says the YMCA will assist in registration for the participants and help defraysome of the costs associated with the program. They have staff and computer programs that will help our volunteers spend more time at the complex and working with the boys and girls.