NISHNABOTNA VALLEY RURAL ELECTRIC COOPERATIVE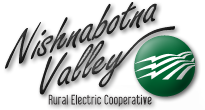 (Washington D.C.) Senator Chuck Grassley says the U.S. Department of Homeland Security's Federal Emergency Management Agency has awarded disaster relief funding totaling $2,248,269.09 to the Nishnabotna Valley Rural Electric Cooperative.
The cooperative, which serves rural areas in southwest Iowa, will use the funds to replace conductors on electric lines.
FEMA obligates funding for these projects directly to the state. It is the state's responsibility to ensure that the eligible sub-grantees receive these awards. FEMA contributes 75 percent of the total cost of the project. State and local entities contribute the other 25-percent.