DNR TO CONDUCT DEER SURVEY IN ATLANTIC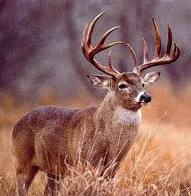 (Atlantic) The DNR will flyover the city of Atlantic next week to determine whether the city has a deer population problem. Mayor Dave Jones says A DNR representative approached him a couple of months ago.
"He basically said if you have a growing problem now make sure it is corrected before it becomes a huge problem," stated Jones. "One resident on 22nd Street said deer have damaged a fence trying to get to her bird feeders."
The Atlantic Community Protection Committee will review the DNR survey.
The City of Council Bluffs already has one in place. One-hundred and thirty-seven deer were taken during the most recent bow-hunting season that ended Sunday.