MIDWEST PARTNERSHIP EDC HONORED WITH SILVER SHOVEL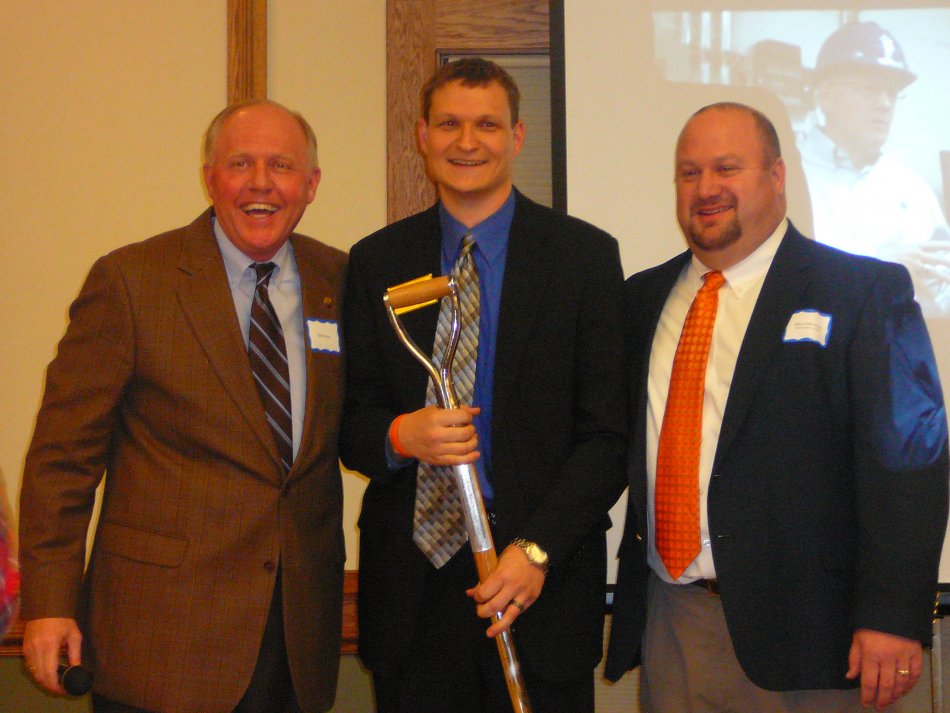 (Panora) Midwest Partnership EDC received a special recognition at its annual dinner meeting last week.
The Iowa Area Development Group presented them with the coveted "Silver Shovel" award honoring them for their outstanding leadership, innovation, and achievement in business and community development, as well as collaboration with IADG and its utility partners. IADG is the business and community development leader for Iowa's rural electric cooperatives, member municipal electric systems and independent telephone companies.
Rand Fisher, IADG president, presented the award to Midwest Partnership EDC executive director Jason White, highlighting numerous accomplishments of the organization, like the regional and statewide leadership by White in a variety of economic development matters, as well as other strategic planning and marketing initiatives for businesses and communities within Adair, Audubon, Greene, and Guthrie counties.
The award also came with a $1,000 check presentation from the IADG Community Foundation, which will allow Midwest Partnership EDC to advance economic development through contributions to local nonprofit organizations.
Midwest Partnership EDC was nominated for the award collectively by the electric cooperatives, municipal electric and independent telephone companies in the four-county region.
Midwest Partnership EDC is the non-profit, collaborative economic development organization formed to strengthen the economic vitality of the communities of Adair, Audubon, Greene, and Guthrie counties in west central Iowa.