RURAL TELECOMMUNICATIONS COMPANY RECEIVES AWARD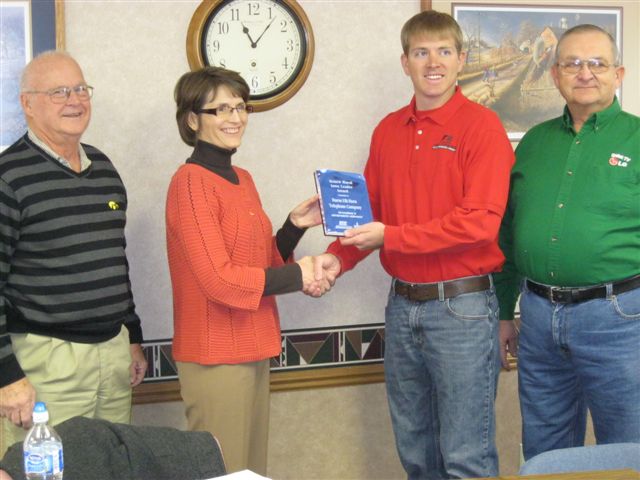 (Elk Horn) The Marne-Elk Horn Telephone Company was given The Iowa Farm Bureau Renew Rural Iowa Entrepreneur of the Month Award last week.
The Telecommunications Company builds connections for rural Iowans and helped usher in a new era of technology and mobile communications for the citizens of Elk Horn, Kimballton, Brayton and Marne. Organization Officials say METC provides its customers more than internet, phone, cable television, and wireless services; the company provides a vital connection to the world.
Jill Madsen METC Office manager said, "We are very proud to have the company here in Elk Horn where we can bring services to our customers in the rural areas that acutually entice other businesses to come to our small community," Madsen adds, "plus we are able to help are current businesses grow."
Joe Hrdlicka of the Iowa Telecommunications Association said, because of the
Investment the company has in rural Iowa and the vision the company shows in investing in the community goes beyond what it provides for the community in quality telecommunications services.
Tom Robinson
Noon
1/24/2011